Smart automated recording of live radio shows in 4 easy steps:
Add an Airtime Pro or Radiojar station.
The schedule is monitored for live shows.
While live shows air the audio stream is recorded.
Post-recording actions are triggered & the recording is available for download.
For more information check out the FAQ.
Supported stations:

Sign up and start recording today!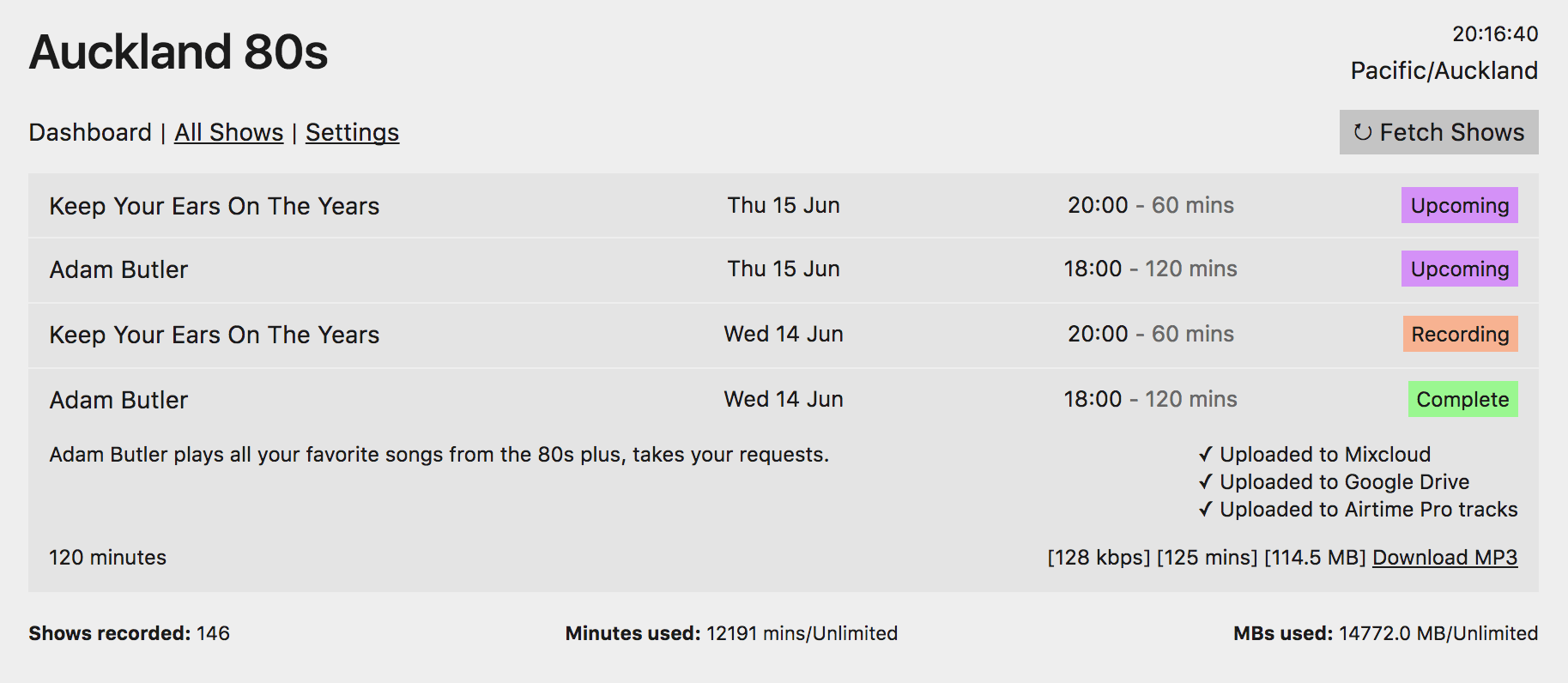 Features
Record Airtime Pro live shows.
Record Radiojar live shows.
Direct upload to Mixcloud after recording.
Direct upload to Google Drive after recording.
Direct upload to Airtime Pro tracks after recording.
Configure start and end recording offsets – so you don't miss a second.
Coming soon
SoundCloud/Podomatic upload.
Podcast feeds.
Custom recording tagging.
Choice of recording formats.